Advantages of A Recognition Photo Display
Many organizations use a composite photo to recognize their employees/members that looks something like this.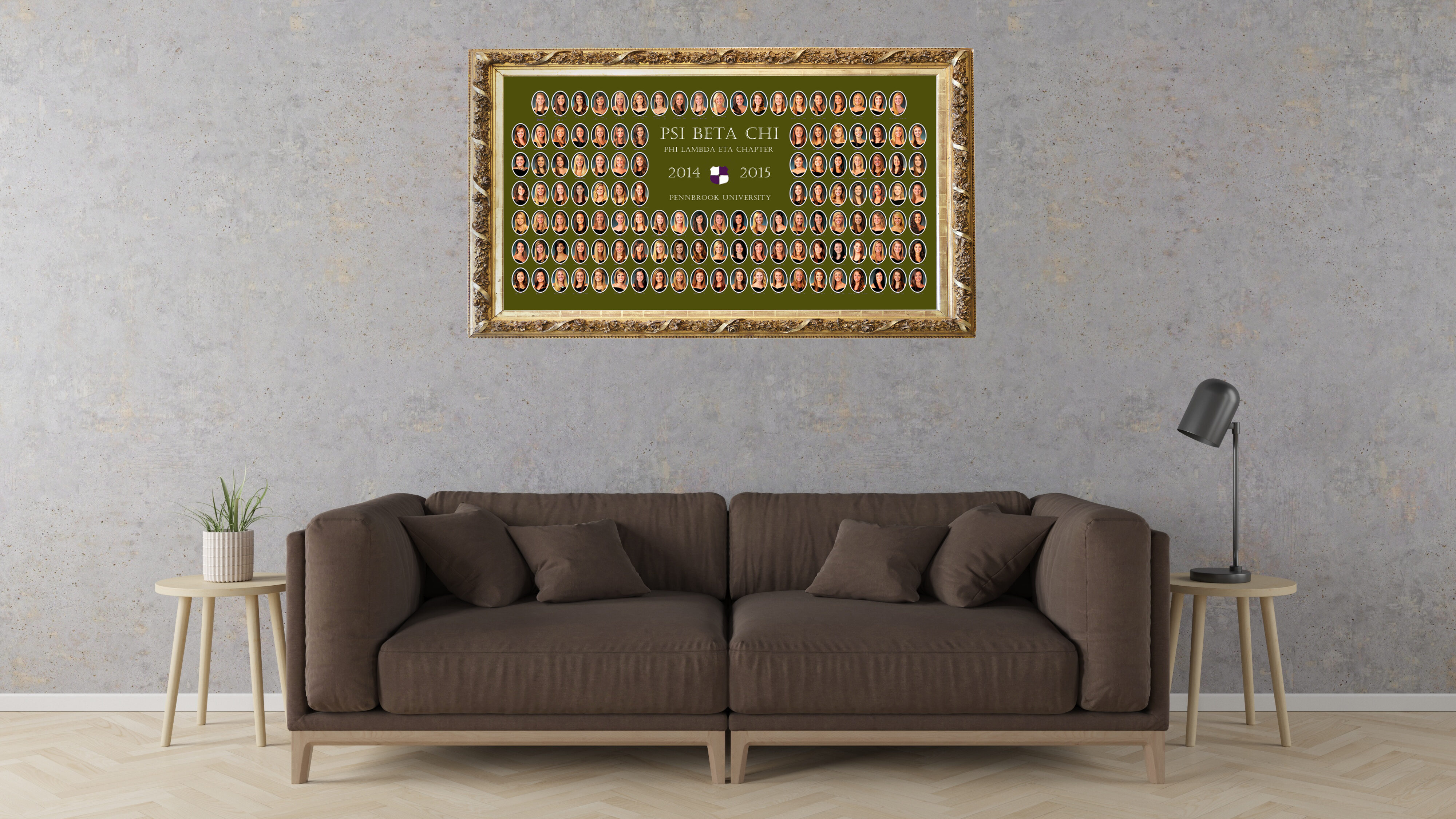 These photo composites are produced once a year by photographing everyone and then producing a large scale print to hang on the wall until you repeat the process next year. A lot of wall space is quickly taken up by these large prints, and throughout the year, as people come and go, the print quickly becomes outdated and inaccurate. It no longer reflects who is contributing to your organization on a daily basis. There is also not an ability to recognize promotions or other changes.
A Digital Employee Display Allows You to
Update Your Photo Wall Display in Real Time
This is just one of the ways that a Recognition Photo Display is a much better way to introduce and recognize your employees and their contributions. Once your initial display is designed and running, changes can be made in real time. Losing some employees and gaining others? Email or upload their photos to us and we will update your digital display. Is one of your employees getting a promotion? Let us know via email and we will update the board to reflect that!
You Can Highlight Your Employee's Photos and Accomplishments In An Easier to See Format!
Our digital employee photo display also allows you to highlight your employees more fully by recognizing each department individually. Since our digital photo display can cycle through many different views while running, we can organize employees by departments, divisions, shifts, whatever makes sense to your organization. This allows the employees photos to be displayed in a larger size and more prominently, giving them the recognition they deserve for all of their hard work.
Your Digital Employee Display Can Be Customized To Highlight YOUR Priorities As An Organization!
A big advantage to the Recognition Photo Display's ability to function as a sort of slide show, is the ability that your organization will have to highlight what is important to you. Here are some different ways that our clients implement this robust feature.
A sheriff's department using their digital photo display to highlight their long history in the community by sharing historical photos between shots of the current department.
A retirement community uses their display to highlight each department individually, with larger employee photos, so that residents and visitors can get to know their caregivers.
A fire department, organizing their digital photo display by station house, with a nice photo of each station in the middle with the crew for that building arranged around it on the board. Their digital employee display plays simultaneously in each station house on their own display TV.
A professional office that not only displays their employees photos by department, but also incorporates slides for achievements by their employees and important announcements their clients need to know.
A detention facility that organizes their employee photos on their employee photo display by department and then by seniority to recognize those that have been in service the longest.
Your Digital Wall Display Allows You a Great Way to Give Your Employees Recognition and Appreciation
As you can see from the above examples, the possibilities are endless and your ability to customize your digital employee display while having the ability to change photos throughout the year makes it a cutting edge tool for connecting with the public and your clients while giving your staff something vital for them: employee recognition and employee appreciation. As anyone who is in charge of any organization or company will tell you, employees or members are vital to every organization!
Want to know more about our digital employee photo displays and how they work? We here at Recognition Photo Displays think you will be pleased to find that it is much easier and cost effective than you could ever imagine. Contact us today at 812-961-2068 or email us at contactus@recognitionphotodisplays.com to find out how a Recognition Photo Display can be customized for your organization!